Student Accommodation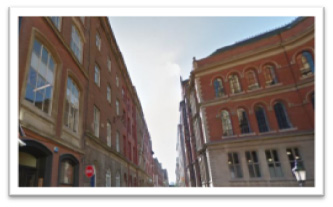 MAIN CONTRACTOR: ANDREW DAVIDSON – HOGG
SECTOR: PRIVATE
START DATE: 01/08/2013
END DATE: 31/01/2014
CONTRACT VALUE: £250,000.00
PACKAGE: ELECTRICAL
LOCATION: NOTTINGHAM ​
Project Description
To convert listed building into student accommodation. The building has been completely repositioned internally to accommodate several individual en-suite rooms and communal kitchen areas. Working direct with the client to ensure all works where complete to a high specification and standard resulted in the successful completion of an Electrical Design and Build package for £250,000.00 to include the following:
Electrical Design throughout all buildings to suit the modern refurbishment.
Outside lighting for car parking areas to the flats
Modern inside lighting to complement the new design
installation and commissioning of Fire alarms
installation and commissioning of alarm system
Installation of main distribution boards and sub mains
Power installation
Ventilation
Door access
Electrical appliance installations
Electric gates
All design works were completed in house with the input of the client, works were completed to the client's specification and delivered on time.
Deadlines for tenants moving in meant little room for movement on the schedule, the Electrical Manager on the job attended all necessary meetings with the client and other contractors to ensure that all scheduled works would go ahead with no disruption from other trades. Due to the precise scheduling and communication we were able to complete works ahead of schedule.