Nottingham Pre-Start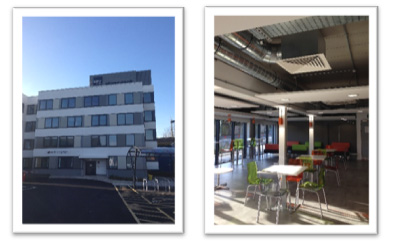 MAIN CONTRACTOR: ROBERT WOODHEAD LTD
START DATE: 02/12/2013
END DATE: 31/03/2014
CONTRACT VALUE: £386,237.90
PACKAGE: ELECTRICAL
LOCATION: NOTTINGHAM
Project Description
Design, supply and installation of Electrical Package associated with the refurbishment of an existing 4 storey high building into office space.
We were contracted to complete the Electrical Design and Build package for this project works comprised of:
Investigations, Design & Drawing production
Transformer incl substation and bwic.
LV Panel
Sub Mains & Distribution
Photovoltaics incl bwic.
Lighting/ Emergency Lighting
General power
Mechanical services supplies & wiring
Comms & data
Fire detection & alarm
Access Controls
Intruder Alarm
Internal CCTV
Lift services
Lightning Protection
Earthing & Bonding
Refuge Alarm system
Outside lighting
Testing & Commissioning
As installed drawings & O & M's
Throughout the contract our Design Manager and Contracts Manager ensured continuous communication with both Client and Main Contractor to ensure that the contract ran efficiently from start to completion, the design Manager completed all Drawings in accordance to deadlines set by the Clients architect.
On site challenges such as co-ordinating with other trades was overseen by the Contract Manager who liaised directly with trades such a Mechanical to co-ordinate works in the most efficient way possible. A good project understanding and an early start on site ensured that the project ran with minimal delays or issues.