King Edward School Handsworth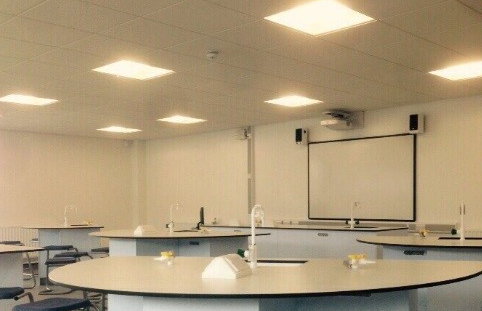 MAIN CONTRACTOR: CLEGG CONSTRUCTION
START DATE: JULY 2014
END DATE: APRIL 2015
CONTRACT VALUE: £195,000.00
PACKAGE: ELECTRICAL
LOCATION: HANDSWORTH
Project Description
The build of a new science block to an existing school to include the following:
Investigations, Design & Drawing production
LV Panel
Sub Mains & Distrivution
Photovoltaics incl bwic.
Ligthing/Emergency Lighting
General Power
Mechanical Services supplies & wiring
Comms & Data
Fire Detection & Alarm
Access Controls
Intruder Alarm
Internal CCTV
Lift Services
Lightning Protection
Earthing & Bonding
Refuge Alarm System
Outside Lighting
Testing & Commissioning
As installed drawings & O&M's
Works continued during the school term. The team were successful in delivery with as little disruption as possible and completed to a strict deadline to enable the school to use the new facilities as soon as possible. We assisted the main contractor with the budget by providing alternatives where available but maintaining the same high standard of product and delivery throughout.