Praxis Care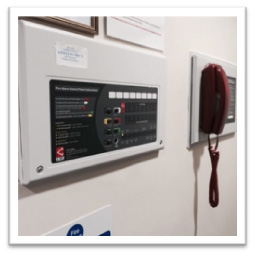 MAIN CONTRACTOR: BEAUFORT CONSTRUCTION
START DATE: 17/09/2013
END DATE: 20/12/2013
CONTRACT VALUE: £91,221.60
PACKAGE: ELECTRICAL
LOCATION: LEICESTER ​
Project Description
Design and build package for Offices and Care Home to include:
Strip out/removals
Mains & Distribution
Lighting and Emergency Lighting
External Lighting
General Power
Telephone/Data
Fire Alarm System
Toilet/Bathroom Call System
Door Access System
TV Distribution System
Lift Supply
Induction Loops
Disabled Refuge System
Mechanical Services supplies/wiring
Lightning Protection
Earthing and bonding
Testing & Commissioning
As fitted & O&Ms
This contract involved completing the above works to a new extension to an existing care home in Glenfield.
All lighting design works for the entire building were carried out in house, once on site work was carefully co-ordinated and scheduled around an operating care home. Health and Safety was cautiously monitored by our Health and Safety advisor to ensure the project was completed in a safe manner.
Electricians worked unsociable hours to accommodate the needs of the care home and the main contractor when necessary and to ensure that the contract was completed successfully and on time.